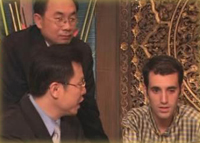 Spa Franchise
Aromavera provides you with standardized spa services, with holistic care combined with science and art. All of our staffs are well trained and registered with the division of medical register, Ministry of public health. This assures our customers of our service providers' qualifications, and their abilities. Our most sough-after services are: Thai traditional massage, aromatherapy massage, acupressure, fat dissolution massage, facial massage, Indian head massage, yoga, and hydrotherapy.
Aromavera has developed the spa services for a long time, guaranteed by Thai and foreigner customers. Spa management and service methodology bring to spa by blending with the five senses as sight, sound, smell, taste and touch. Aromavera Spa centers, spa managers and spa therapists are certified by Ministry of Public Health in order to ensure the safety and sanitation quality to our customers.
Aromavera Spa is the original spa certified by the standard of Spa Franchise system from the Department of Business Development, Ministry of Commerce. Aromavera Spa is ready for the prototype of Spa with efficiently, so our franchisees will receive a special treat;
Location Survey (Exclude air ticket & accommodation)
Interior Design US$ 7,900
Aromavera Spa Signboard & Logo US$ 2,700
Aromavera Spa Brochure 20,000 Sets
Equipment & Accessories 20 rooms treatment consist of Bed massage, Aromavera bedsheet, Aromavera towel, Aromavera bathrobe, Slipper and accessories for treatment
Therapist's Uniform 30 Sets
Training Program :

Spa Owner Program for 1 person
Spa Manager Program for 1 person
15 Therapists
Front Operation
Knowledge Products & Service
Spa Management Software
Spa Operation Manual & Spa Music CD
Quality Inspection 1-2 time/year
Spa & Operation System :
Standard Spa Design & Interior Design
Capital Budgeting Guideline
Accounting & Financial Management System
Marketing Strategic Guideline
Standard Spa Accessories & Spa Product
Recruitment staff for therapists and manager
Training Program : Spa Owner, Spa Manager, Therapist, Front Operation
Spa Menu Design
Monitoring System
Grand Opening Preparation
Performance Evaluation

Spa Consultant & Management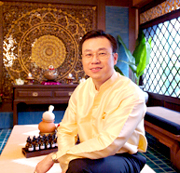 Since 1997, Aromavera Co.,Ltd. has offered professional consulation services to the spa industry in Thailand, Europe and the Middle East in all aspects of spa development and operations. We specialize in developing unique, market-specific concepts for spas and spa products. Our professional teams of staff address every aspect of spa development and management to help businesses deliver an authentic spa experience to our clients.
With our experience in building and implementing business strategies for spas across Europe and Middle East, we can create customized tools for your business to refine its business objectives and increase its profitablity. Effective and concise target marketing is vital in any business. We provide useful systems to help you grow and strengthen your spa business, communicating the spa's product through the use of appropriate in-house materials such as brochures and messaging, client feedback programs. Key success factors for Spa business are servicing system, spa layout, equipment/product selection, therapeutic programming, marketing, quality control, monitoring, and training.
Dr. Paiboon Pilun-owad, is a spa consultant and holistic health expert. He is the founder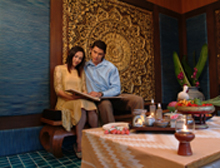 of "The Federation of Thai Spa", which is dedicated to enriching the professional Spa industry through collaboration with private and government sector, strategic planning, education and sound business practices.
Client will received;
Location for Survey (Exclude air ticket & accommodation)
Guideline Layout & Interior Design
Guideline for Spa Signboard & Logo and Spa Brochure
Training Program :
Spa Owner Program 1 person/1 time
Spa Manager Program 1 person/1 time
Therapists Course for 20 persons
Front Operation
Knowledge Products & Service
Spa & Operation System :
Location Selection
Standard Spa Design & Interior Design Guideline
Capital Budgeting Guideline
Accounting & Financial Management System
Marketing Strategic Guideline
Standard Spa Accessories & Spa Products
Recruitment of therapists and manager
Investigating System
Grand Opening Preparation

Spa Corner (Thailand Only)
Aromavera Spa Corner อโรม่าเวร่า สปาคอร์เนอร์
เป็นเจ้าของกิจการสปาได้ง่าย รายได้ดี มั่นคงในระยะยาว ไม่ต้องมีประสบการณ์ เพียงเงินลงทุน 60,000 บาท พร้อมให้คำปรึกษาการดำเนินธุรกิจสปา
สิทธิพิเศษที่จะได้รับไว้คอยให้บริการ เช่น
ผลิตภัณฑ์ "Aromavera" ชุดแรกมูลค่า 80,000บาท (จากราคาปกติ)
ชั้นจัดวางสินค้าดังนี้
ชั้นจัดวางสินค้าแบบคลาสสิค ขนาด 1.20 * 0.40 * 1.50 เมตร จำนวน 1 ชุด
โต๊ะเคาน์เตอร์จัดวางสินค้า ขนาด 0.50 * 0.75 * 0.80 เมตร จำนวน 1 ชิ้น
โต๊ะเคาน์เตอร์จัดวางสินค้า ขนาด 0.40 * 1.80 * 0.60 เมตร จำนวน 1 ชิ้น
ส่วนลดการค้า 40% สำหร้บผลิตภัณฑ์ขายปลีก
สั่งซื้อผลิตภัณฑ์ครบสุทธิ 30,000 บาท/เดือน รับส่วนลดการค้าเพิ่ม 10% จากมูลค่าสุทธิ
เรียนฟรีการนวดอโรม่า 60 ชั่วโมง จากราคาปกติ 12,000 บาท พร้อมรับใบประกาศจากสถาบันอโรม่าเวร่า และฝึกอบรมความรู้ด้านผลิตภัณฑ์ "Aromavera" และเทคนิคการขาย 1 ท่าน